Mountain bike in Val di Fassa
Excitement on two wheels: mountain biking in the Dolomites.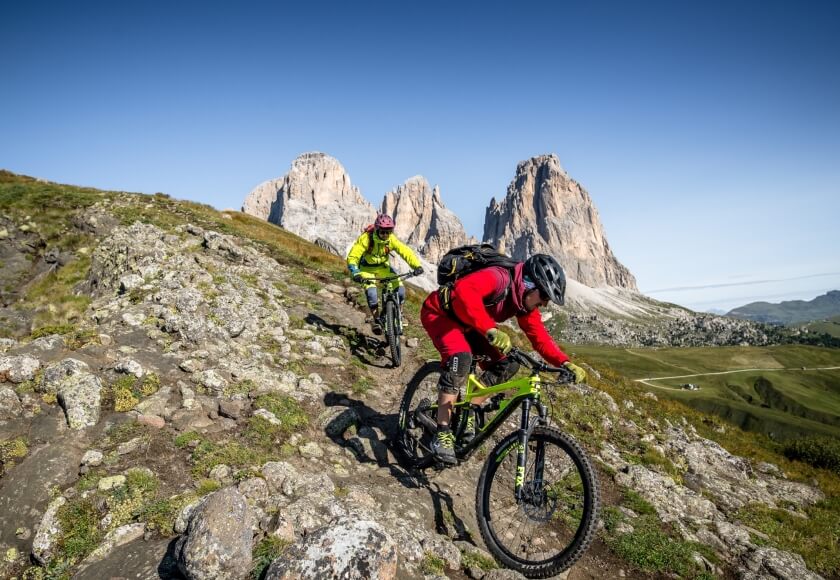 Pedal at high-altitude on fantastic tours of the Dolomites.
Pedal as hard as you can along the trodden path towards the sky.
All-round mountain bike excursions in Val di Fassa.
Mountain bike fans are spoilt for choice in Val di Fassa with over 30 routes for all levels: high-altitude paths, roads dug through forests, peaceful tracks through the lower valley meadows, but the best thing is that they are all framed by the unique sight of the Dolomites.
Mountain bike hotel in Vigo di Fassa
If you're looking for a holiday location where you can indulge your passion for mountain biking then Val di Fassa is the ideal location and the Hotel Catinaccio is the hotel for you. All cyclists are welcome here at the Hotel Catinaccio.
We offer a thorough and dedicated service so that you can spend a pleasant holiday in the Dolomites and have all you need for your mountain bike.