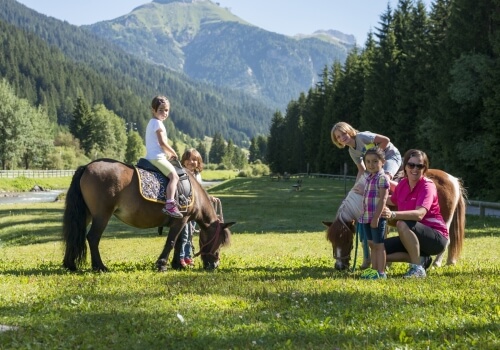 A vacation with your whole family in the Fassa Valley. Wide open spaces, fun, tranquility and heart-warming wonders. Summer, the ideal season for your carefree week.
Your stay includes:
Family room with half board for 7 nights
Buffet breakfast with specialties from the kitchen
Aperitif in the garden with local products
Family SPA path in the new SPA Ciadenac
Entrance voucher Adventure Park Piciocaa
Excursion accompanied by expert naturalist*
Mountain Farmers to discover Bees and mountain life
Covered parking included
*Activity fee to be booked 2 days in advance.
*special discounts for children